Looking for an efficient, reliable closed-loop cooling solution that overcomes space and noise restrictions? Discover the Marley MH Element™ Fluid Cooler.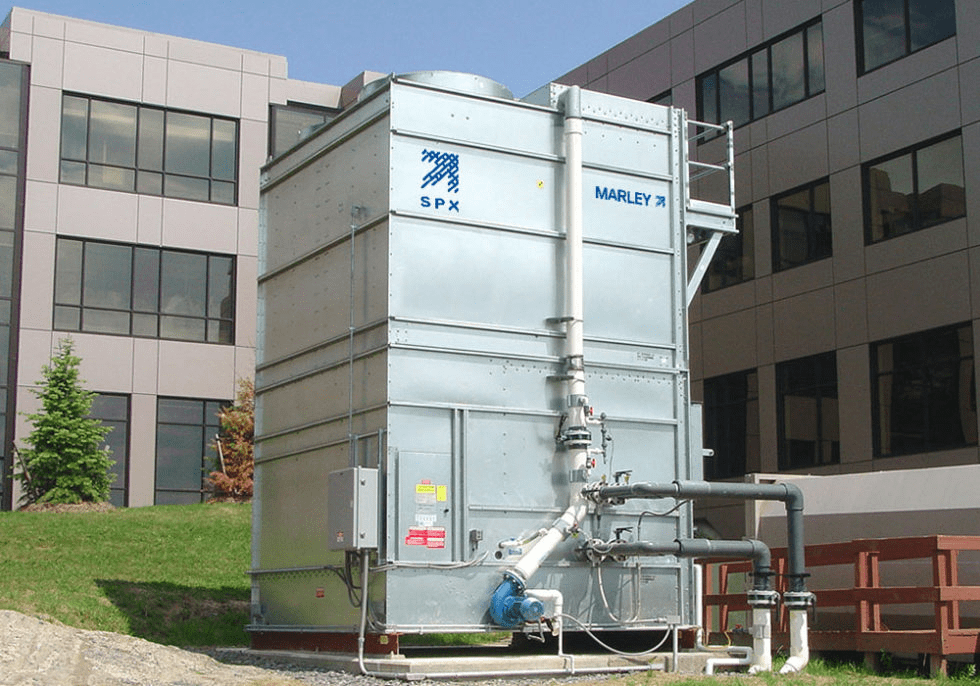 With its anti-bacterial and anti-corrosive copper-coils providing superior thermal conductivity, the MH Element™ outperforms competitors, delivering 15-30% more thermal capacity. It's smaller, lighter, and more efficient, reducing fan power by up to 35%, and backed by a 5-year mechanical component warranty*.
Click on the below video to learn more about the MH Element:
Marley MH Element Fluid Cooler Process – YouTube
Like what you see? Give us a call at 908-541-1010 or click on the (contact us) link at the bottom of the page. Our sales engineers are ready answer your questions and discuss your needs.
(*coverage subject to standard Marley FAP products warranty terms)