Before embarking on your lab design or renovation project, it's crucial to carefully consider various factors that will impact the success and functionality of your lab. Each lab has unique requirements, influenced by the type of laboratory, regulatory compliance, and safety considerations.
To ensure adherence to safety standards and address specific needs, it's important to understand the requirements of your lab. Whether you're working with biological materials, ensuring facility security, or meeting regulatory guidelines, a comprehensive checklist tailored to your lab's needs is essential.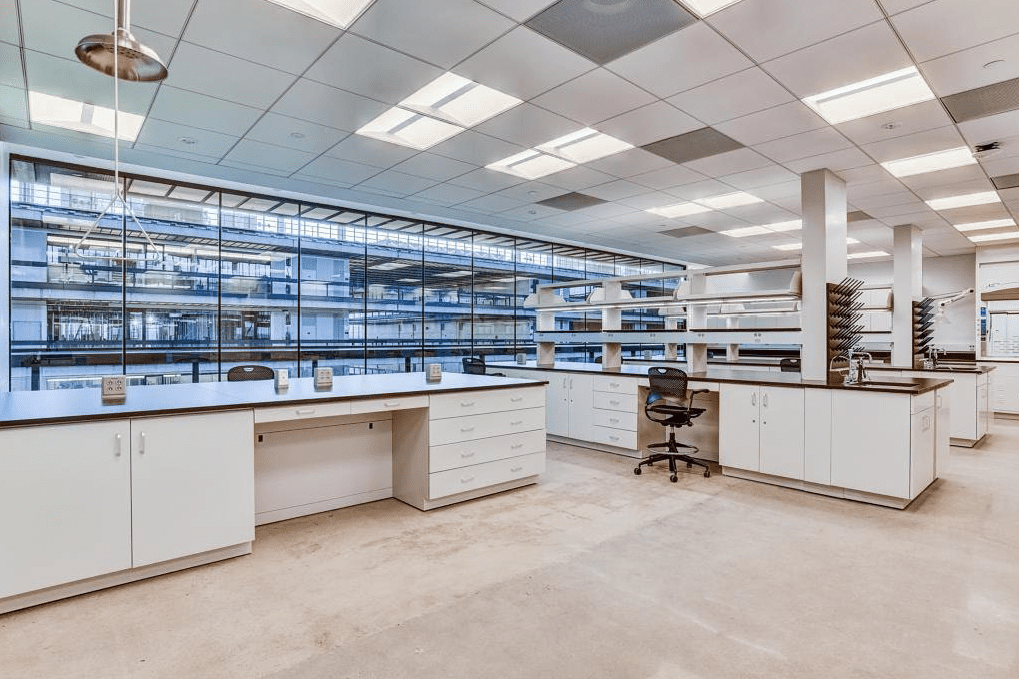 Hold a Kickoff Meeting:
Effective communication is key to successful lab building or renovation. Engage stakeholders such as lab owners, designers, mechanical engineers, electricians, plumbers, contractors, faculty and students, and facilities and maintenance personnel. This collaborative approach fosters ongoing feedback, ensuring concerns are addressed throughout the project.
Plan for Control Areas:
Compliance with regulations, like the International Building Code (IBC), is crucial. Analyze your lab layout for Group H occupancy or control areas, which involve the handling of hazardous materials. Clearly define the control area perimeter and establish a program for inspections by relevant personnel and organizations.
Design Fume Hood Setup:
Collaborate closely with facilities management and mechanical engineers to integrate your fume hoods effectively with the building's HVAC system. Conduct tests, such as a paper strip test, to verify proper air flow and coordination between the fume hoods and HVAC system.
Engage On-Site Experts:
Involve your on-site engineering, electrical, and plumbing teams to assess and review detailed drawings from lab designers or furniture manufacturers. Their expertise ensures accuracy and fit during the project and installation phases.
Inspect Door and Hallway Dimensions:
Document door widths, ceiling heights, and turning clearances to facilitate the transportation and installation of lab furniture and equipment. Partner with a furniture manufacturer who offers on-site consultations to ensure seamless integration of furniture and equipment.
Partner with Dyna-Tech Sales Corporation for Your Lab Design Needs
From comprehensive design and quotes to casework, cabinets, fume hoods, and more, our experienced team provides tailored solutions. With competitive pricing and a proven track record working with major universities and government agencies, our accredited sales engineers await your call and are ready to listen and answer your questions.
Give us a call at 908-541-1010 or click on the (contact us) link at the bottom of the page.