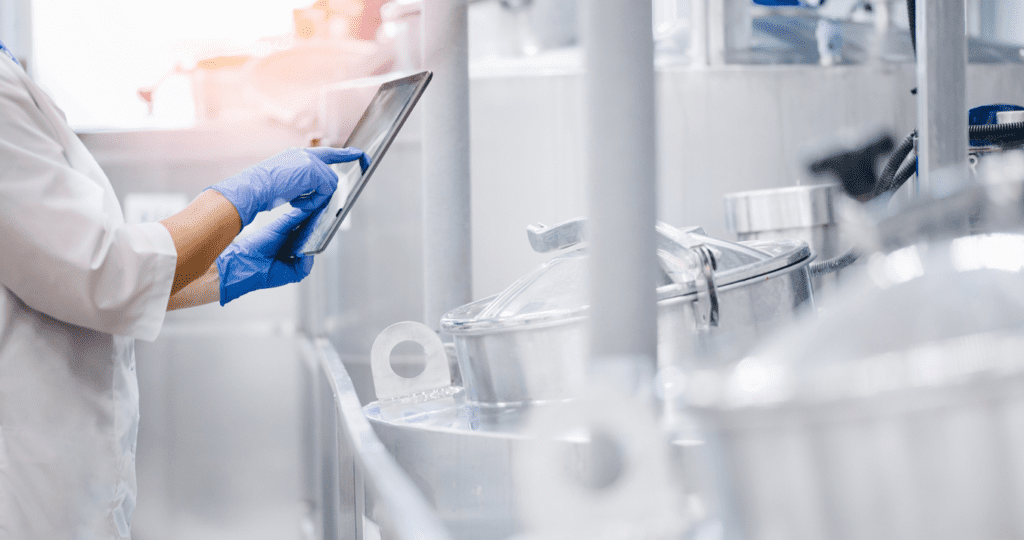 The average U.S. worker spends around 2.5 days each year searching for essential items. This collective quest incurs an astounding annual cost of $2.7 billion, as time is wasted, and items are repurchased when urgently needed. And so, in an environment where every 15-minute period wasted hunting for safety goggles or a specific flask directly translates to reduced productivity, the role of intelligent storage solutions that pave the way for successful lab operations becomes paramount.
Within the framework of a lab bench's design, subtle elements exert a significant influence on both spatial organization and employee performance. A workspace without efficient, user-friendly storage – for example – can detrimentally affect productivity. A disorganized workplace can also lead to valuable lab equipment being lost, stolen, contaminated, or damaged. On the flip side, a well-designed lab bench tailored to users' requirements becomes a catalyst for an organized environment that boosts efficiency.
Here are three avenues through which organizational excellence can be elevated:
Expanding Workspace with Lab Bench Shelves:
Shelves, the steadfast allies of organization, serve as the cornerstone of orderliness within workspaces. By offering visibility to frequently used items while securely holding them in place, shelves reduce the chances of items falling, tipping, or cluttering the workspace.
Ideal items for shelving include
Microscopes
Testing equipment
Centrifuges
Hot plates and flasks
Scales
Tube mixers
Homogenizers.
Customized to specific needs, shelves can be tailored in terms of dimensions, materials, and weight-bearing capacities. Four common shelf types dominate the realm of lab benches:
Laminate Shelving:
Available in various depths, it complements the bench's work surface. It supports up to 250 pounds when distributed evenly, with potential for higher capacity through clever design. Clean room variants are also available.
Steel Shelving:
Featuring a front lip for item retention, steel shelves come in different depths and can bear up to 300 pounds when uniformly loaded.
Wire Lab Bench Shelf:
With a 12-inch depth, these shelves boast robust silver zinc epoxy powder-coated heavy gauge wire. Equipped with a front wire lip, they offer secure storage and can tilt up to 15 degrees for easy access. However, their load capacity is limited to around 50 pounds.
Split Shelf Frame:
This design not only offers shelving but also facilitates the mounting of additional storage solutions and tools. Double-sided frames allow mounting on both sides.
Optimizing Storage with Drawers:
While not all items can stay in plain view on the workbench, drawers play a crucial role in lab benches. But here, a drawer surpasses its conventional role; it evolves into a means of maximizing available space.
When considering drawer selection for a lab bench, factors to consider include:
Ergonomics: A well-designed drawer minimizes strain by enabling smooth opening and closing from seated or standing positions, aligning with lab workers' typical movements and frequency of use.
Design: Durability, weight capacity, and effortless sliding form the foundation of a lab bench drawer's design. Choosing between a single large drawer and multiple smaller ones depends on the specific storage requirements.
Security: Drawers can double as secure enclosures for samples, controlled substances, or hazardous chemicals during breaks. A lockable drawer is crucial to safeguard personal items like purses, wallets, and keys.
Personalization with Precision
Acknowledging that a uniform approach lacks efficacy, customization becomes a vital tool for optimizing lab benches. Different lab settings, from research to testing and diagnosis, demand tailored configurations for optimal functionality.
Partnering with a skilled lab bench manufacturer well-versed in design and manufacturing nuances proves pivotal in achieving workstations that align with spatial, comfort, safety, and productivity needs.
Customization options encompass a range of additions, such as:
Shelving systems
Upper storage cabinets
Utility drawers
Articulating monitor arms
Keyboard trays
CPU holders
Pegboards
Component sorting bin rails
Varieties of power supply
Adjustable lighting
Corrosion-resistant lab surfaces
Specialty sealants and coatings
Clean room specifications
Anti-static provisions
Utility ducts
Mobility-enhancing casters
Hydraulic features
In Conclusion
Lab bench design holds the master key to boosting productivity, precision, and safety within your lab team's operational sphere. Navigating the array of features can be daunting given the breadth of options. Enlisting the expertise of a seasoned lab bench manufacturer assists in deciphering the precise shelving and storage solutions needed for your workspace, cultivating heightened efficiency and a refined working environment.
Let Dyna-Tech Sales Corporation Be Your Lab Design Partner
From comprehensive design and quotes to casework, cabinets, fume hoods, and more, our experienced team provides tailored solutions. With competitive pricing and a proven track record working with major universities and government agencies, our accredited sales engineers await your call and are ready to listen and answer your questions.
Give us a call at 908-541-1010 or click on the (contact us) link at the bottom of the page.